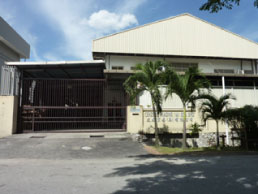 About Us
In year 1992, the company located its warehouse / packaging / production facilities in its own factory premises in Serdang, Malaysia. The end result of our relentless affort in distribution throughout the years are a wide range of snack / confectionery products in the entire Malaysia. Our goal as an organization is to provide our customers with quality products they desire at a reasonable price. Other three main X-factors are "Real Taste", "Real Quality", and "Real Value".
Our vision is to provide world class products in term of quality but at very affordable prices. This difficult combination of factors has allowed us to grow into strongest snack wholesaler /distributor in the country in a relatively short period of time.
Our commitment to quality is complete and we are continuously researching and introducing to the market diverse products of high quality. To prove company's driven dedication to quality standards, Kenzene has obtained ISO 9001 certification. To meet the health conscious demands of today's consumers, many of Kenzene's products are completely vegetarian and Halal Certified.
Kenzene tasty snacks are packaged from reliable/quality controlled ie containers, polybags, gift packs, and cartons. Kenzene products are not only look attractive, but also have that Real Taste that leaves everyone wanting more. Kenzene's unique and yummy products appeal to any age and are great for almost any occasion.