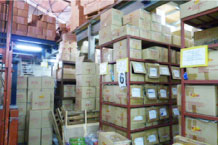 Services
Trading, Distributing, Packaging and Exporting Services
Kenzene's corporate philosophy of providing only the best for their customers, which means they are committed to continue in sourcing and enhancement of production developement to produce the finest snack products. With this will offer the highest level of customers satisfaction.
With their commitment to remain the leading wholesaler/distributor of tasty goodness, Kenzene is constantly reviewing and adjusting their product lineups and distribution networks to better service its customers. Kenzene's goal has always been to meet greater demand or exceed consumer's requirements and expectations.
It's a fact-you just can't lose or miss Kenzene's tasty treats.